May 31st, 2018 at 11:28pm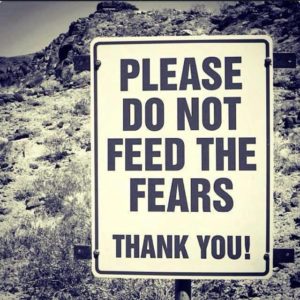 I might actually have gotten my hosting moved.  I've been trying to get everything done for a week, so we'll see.  I have until 6/9 to test it out, and then my old hosting is going away.  I'm paranoid that I'm going to lose something with this site.  The rest, they are just simple designs or only have one post.  This blog has been in operation more than 9 years.
To add to my stress, we're planning on a trip to Vermont in a week.  My stepdad died in March, and mom had a memorial in Florida – where they live now.  Since so much of our family is still in Vermont, we have another memorial on the 12th.  I'm finding myself worried about everything.  From whether I have enough money saved for the trip to whether we'll have car trouble.  I think maybe I'm just borrowing trouble this week.  I've started making lists to help me make sure everything is set.
It's certainly going to be a busy week.  On Monday, my middle child and only girl is going to youth camp with church.  She gets back on Friday afternoon, only to have us turn around and leave again on Saturday morning to drive 24+ hours to northeastern Vermont.
I know what the issue is with the money.  I've spent so many years with such a tight budget.  I have barely been able to go anywhere.  Since I moved to Oklahoma in 2005, this is only the 2nd time I'll have gone to Vermont.  Add in 3 or 4 trips to Florida, including the time I spent 7 months there, and I just don't get to leave Oklahoma much.  So I start expecting something to go wrong when I leave.  Sounds fun, welcome to my brain.
On the other hand, I've reserved a vacation rental on Shadow Lake, and it looks great.  Now the temps up there are only going to be in the 70's, so I'm going to be spoiled when I come back.  Here, we're looking at a heat index of 98.  Plus the wind that makes it feel like you're sitting in a convection oven.  I'm not crazy about Oklahoma temperatures.
I want my kids to get to know the area I grew up in.  That's part of why I'm happy with the trip.  I'd like to take them to Church Street Marketplace in Burlington.  I loved spending time there, but I'm sure they don't have half of the stores they used to.  Or maybe they do; I guess we'll see.
I'd also like to take the Lake Champlain Ferry.  There's one that does an ~hour tour of the lake and talks about the geography of the area.  Of climbing Mt Mansfield (or Mt Hor or Pisgah since they're closer to where we're staying). I'd like to take them to the North Pole amusement park, or some of the other minor things that we did growing up.  One of these days I'd even like to take them skiing.  Or to a sugar house.
We live in Oklahoma, they know how their dad grew up.  I'd love to give them a chance to see the Northeast Kingdom in all its year round beauty.
I know I have a tendency toward overthinking.  I just let it get to me, and I need to let go instead.  The money is fine.  More than fine, since I had put aside money to pay for a dog boarding that we decided not to use.
Everything else is beyond my control right now.
Laterness and g'night.